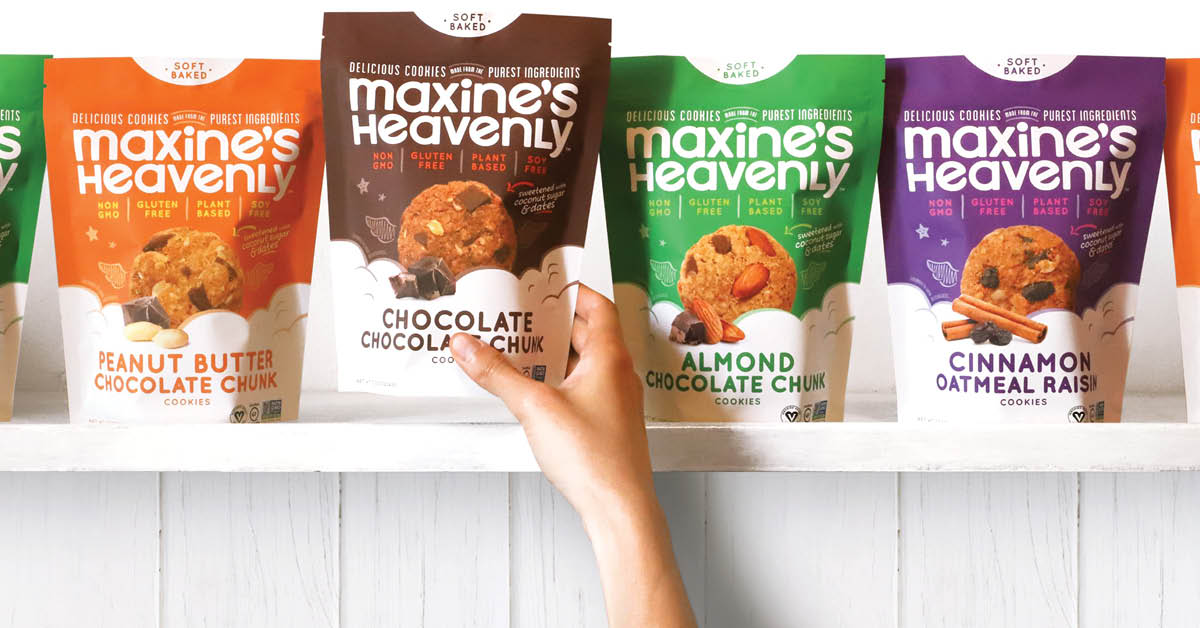 Senior Director of Sales and Director of Operations will help accelerate growth
Los Angeles, CA, 2021-Sep-28 — /EPR FOOD & BEVERAGE NEWS/ — Maxine's Heavenly, a Los Angeles-based company that makes decadent cookies for the sugar-conscious consumer, has added two key roles to their rapidly expanding team.
Samuel Neumann joins Maxine's Heavenly as Senior National Director of Sales, following a nine year tenure with Mondelez International where he spent time in both Sales & Marketing positions across a variety of different accounts and brands. This included leading commercialization for one of the largest cookie brands in the world, ChipsAhoy. Most recently, Sam managed the U.S Costco business for Mondelez International.
Sam will lead sales for Maxine's Heavenly leveraging his proven track record of success in creating strategic growth plans, building strong retailer partnerships, and unlocking sustainable growth within the snacking category.
Joseph Salvatore joins Maxine's Heavenly as the brand's Director of Supply Chain & Operations. Joseph has spent over a decade scaling operations for fast-growth companies, serving as part of the core team for two brands that made the "World's Most Innovative Companies" annual listing by Fast Company. Previously, he was responsible for operations at natural brands like TIO Gazpacho and Exo Protein, where he worked directly with the creators of Magic Spoon.
Additionally, Joseph is an expert in Sustainability, having helped build cocoa direct and fair trade supply chains benefiting hundreds of family farmers in Madagascar for a social enterprise. He will help drive Maxine's sustainability initiatives to achieve their goal of a "Triple Bottom Line."
"I cannot think of two more qualified and exciting candidates to help drive our organization's next phase of hyper-growth," said CEO Robert Petrarca. "Both bring a passion for the brand along with tremendous industry expertise. With the addition of Sam and Joseph, we plan to continue to shake up the baking category and lead the charge on the future of snacking."
The healthy cookie brand currently offers 7 every day and 3 seasonal flavors of super soft-baked cookies sweetened with unrefined coconut sugar and dates. Maxine's Heavenly cookies are proudly free of sugar alcohols, stevia, monk fruit, refined white sugar, and artificial sweeteners.
About Maxine's Heavenly: Maxine's Heavenly makes decadent desserts with unrefined sugar and wholesome ingredients, so you can satisfy your sweet tooth without the guilt. Using mom's baking for inspiration, we go the extra mile to make sure our treats taste like home, not the store. Learn more at maxinesheavenly.com.
###
Media contact:
Rachel B. Carmichael
Maxine's Heavenly
424-261-7625
rachel@maxinesheavenly.com