Sugar conscious cookie brand now available in two new grocery chains
Los Angeles, CA, 2020-May-19 — /EPR FOOD & BEVERAGE NEWS/ — Maxine's Heavenly, a Los Angeles-based company that makes decadent but better-for-you cookies for the sugar conscious consumer, added PCC Community Markets and Huckleberry's Natural Markets to its growing list of stores in the Pacific Northwest Region that carry their brand.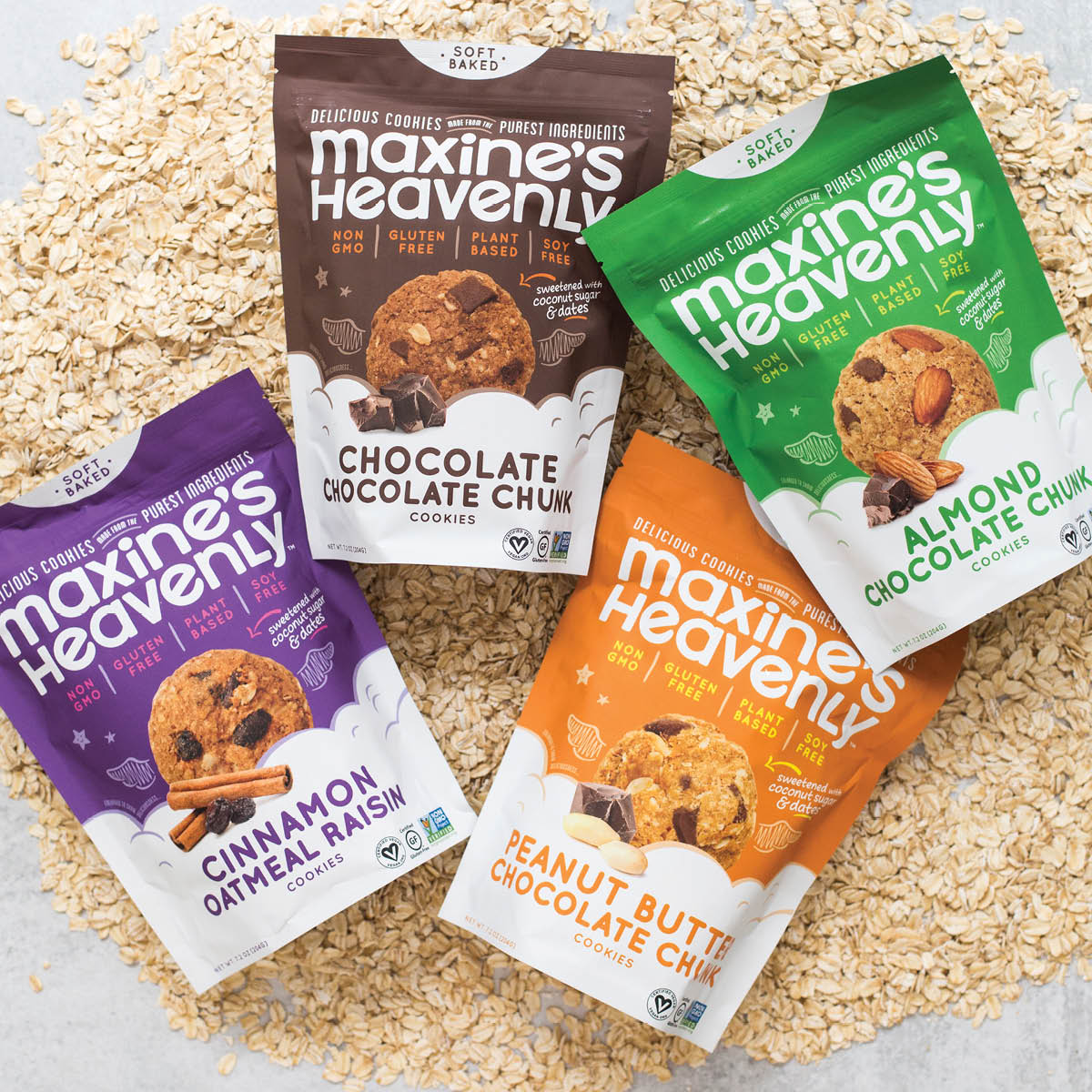 PCC Community Market is a 14 store food cooperative based in Seattle, Washington. It's the largest consumer-owned food cooperative in the United States. Huckleberry's Natural Market is a "store within a store" concept with 15 locations inside Rosauers Supermarkets in Washington, Idaho, Oregon, and Montana. Both chains are a perfect match for the Maxine's Heavenly core values.
This latest expansion into the region illustrates Maxine's Heavenly's concerted efforts to drive growth and build brand awareness in the region. The Pacific Northwest is a natural extension for the brand, which has already seen significant growth and category dominance in both Southern and Northern California.
"PCC and Huckleberry's have long been idyllic partners for us and we couldn't be more excited that the timing now makes sense to take our products firmly into the Pacific Northwest," said Robert Petrarca, CEO of Maxine's Heavenly. "We're thrilled we've earned the trust and confidence of both of these retailers, and we're excited to launch with the support of the Green Spoon team."
"We're incredibly excited to expand our partnership with Maxine's Heavenly," said Kari Pedriana, Co-Founder and CEO of Green Spoon Sales. "We love their product, stand behind what they offer their customers, and have seen first hand their extraordinary growth potential." Green Spoon currently represents Maxine's Heavenly in five domestic regions throughout the United States.
About Maxine's Heavenly: Maxine's Heavenly homemade style, soft-baked cookies are mom's recipe made for today. They are half the sugar, sweetened naturally with coconut sugar and dates, and the first ingredient is oats. Made for more to enjoy, Maxine's Heavenly cookies are certified gluten-free, vegan, kosher, and non-GMO. Maxine's Heavenly was voted Best Snack of 2018 in Health Magazine. Learn more at maxinesheavenly.com.
###
Media contact:
Rachel B. Carmichael
Maxine's Heavenly
424-261-7625
rachel@maxinesheavenly.com