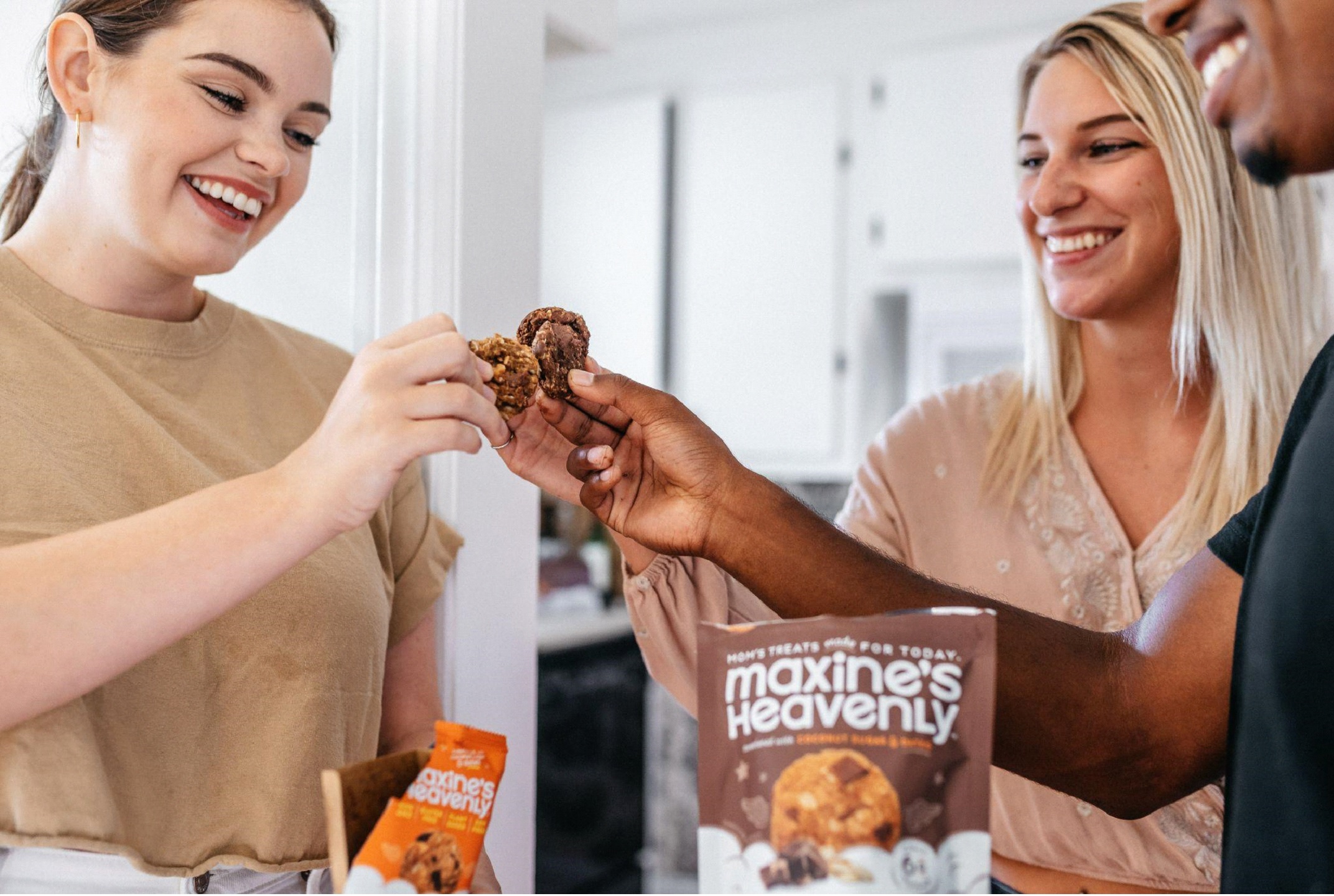 Low sugar cookie brand adds key club account to its growing list of partners
Los Angeles, CA, 2021-Aug-25 — /EPR FOOD & BEVERAGE NEWS/ — Maxine's Heavenly, a Los Angeles-based company that makes decadent cookies for the sugar-conscious consumer, will be featured at select California and Hawaii Costco stores this August and September.
The healthy cookie brand's club debut will feature a 20.8 oz pouch of their best-selling flavor: Chocolate Chocolate Chunk Soft-baked Cookies. Lightly sweetened with coconut sugar and dates, Maxine's Heavenly cookies are proudly free of sugar alcohols, stevia, monk fruit, refined white sugar, and artificial sweeteners.
Maxine's unique taste-first approach to the better-for-you market fits well with the core Costco customer: busy families who are looking to buy in larger quantities, but also want healthy, high-quality foods.
The brand's relentlessly high standards for taste and ingredients has created a groundswell of support from consumers who are tired of their love/hate relationship with sugar.
⦁ "I feel good being able to satisfy my sweet tooth with great ingredients." – Tamara
⦁ "I don't feel guilty when I eat Maxine's Heavenly cookies because of the natural goodness." – El
⦁ "These cookies have a great taste and texture, plus none of those refined sugars that are so bad for you." – Toby
⦁ "These are my kid's favorite after-school snack, and I don't feel bad letting them have a few because the ingredients are so good." – Ernesto
⦁ "They taste great and are a great alternative when you want to be health conscious but still enjoy cookies. – Michelle
Maxine's Heavenly can be found in 54 Los Angeles-area Costco clubs, 27 Bay area clubs, and 7 clubs in Hawaii. Customers can find participating Costcos by visiting the Maxine's Heavenly store locator or by checking with their local club for availability. Customers are also encouraged to purchase while limited-supplies last.
About Maxine's Heavenly: Maxine's Heavenly makes decadent desserts with unrefined sugar and wholesome ingredients, so you can satisfy your sweet tooth without the guilt. Using mom's baking for inspiration, we go the extra mile to make sure our treats taste like home, not the store. Learn more at maxinesheavenly.com.
###