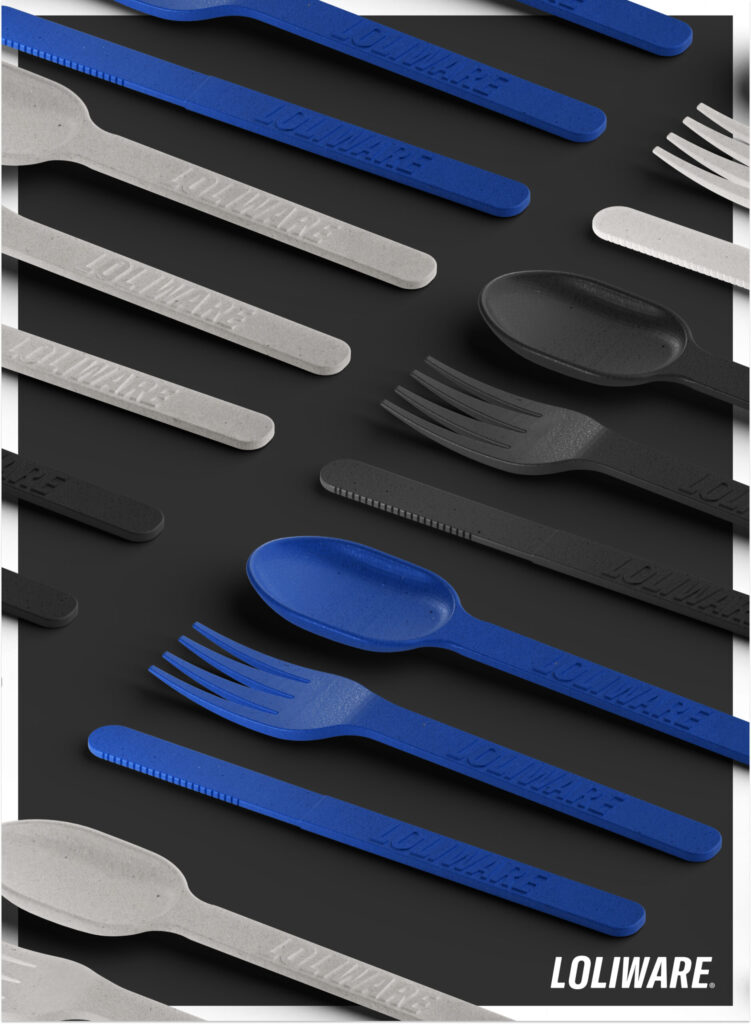 MILAN, 4-Sep-2023 — /EPR FOOD AND BEVERAGE NEWS/ — Montachem International, the global thermoplastics resin corporation, will announce tomorrow its move into biomaterials with U.S.-based Loliware, an award-winning materials science company. The debut marks the first time Montachem has adopted biomaterials into its European portfolio of plastic resins. The companies are debuting their seaweed-based resins at the Plast conference (Hall 9-Booth 141/142 A/B) in Milan tomorrow, an event that also marks Loliware's entrance into Europe's $3.5 billion bio-resin market.
The launch introduces Loliware's compostable, ocean-safe seaweed resins to Montachem's global customer base, expanding their product assortment beyond Polyethylene, Polypropylene, Polystyrene, PVC, and PET. The company expects to sign a full commercial agreement by the end of 2023, with a multi-year program to distribute Loliware's seaweed resins for extrusion and injection molding to their manufacturing customers. Notably, Loliware's SEA Technologyresins are engineered to be processed on existing plastics machinery.
Loliware's entry into the EU market comes at a time when most currently available biomaterials have not met the strict regulatory requirements for home compostability, an issue Loliware solved early into its seven-year journey to design a better plastic alternative.
"We aim to be fully engaged with environmentally friendly materials that contribute to our ESG mission, and Loliware was the clear standout. Because these new resins fit into existing manufacturing equipment, it is an easy switch for our customers who want to diversify their product selection," said Montachem President and CEO Jerry Murcia. "Expanding our resins with these revolutionary, versatile, modern materials is the right thing at the right time."
"With Montachem, we can offer global plastic converters a cost-effective alternative that complies with new legislation, new customer demands, and new waste requirements," said Loliware CEO Sea Briganti. "We look forward to the many innovative products produced with our compostable seaweed materials, beyond the straws and utensils already in hotels and restaurants across the United States."
According to recent estimates by KPMG, the global plastics market is projected to reach $753 billion by 2026, with increasing demand for plastic products. At the same time, there are significant concerns over their environmental impacts, particularly the accumulation of plastic waste in the oceans. Governments and consumers alike are focusing on reducing plastic waste, the company said, and upstream companies are increasingly offering plastic alternatives to meet rising demands from customers and consumers.
About Montachem International (https://www.montachem.com)
Serving the plastics industry since 1988, Montachem distributes a complete line of thermoplastic resins and related additives to meet the needs of plastics' converters around the globe. With sales offices worldwide, Montachem is an international sourcing solution, delivering the highest level of customer service and competitive pricing structures. Montachem boasts solid, long-lasting customer and supplier relationships and their outstanding financial performance makes it a stable, reliable partner. Montachem is poised for international growth and is currently focused on increased investments in high-performing markets.
About Loliware Inc. (https://www.loliware.com)
Loliware is an award-winning materials science company replacing single-use plastics with seaweed-based materials that are Designed to Disappear™. As the first company worldwide to scale seaweed as a high-performance, cost-effective replacement to fossil fuel-based plastics, Loliware's SEA Technology, is a new category of sustainable resins that can be processed on existing plastics equipment into limitless home-compostable, circular products that regenerate the earth. Loliware's partners include resin distributors, global manufacturers, and major brands worldwide, including Montachem, Sinclair & Rush, José Andrés Group and 1Hotels.
SOURCE: EuropaWire