Warwick, New York, 2016-Jun-22 — /EPR FOOD & BEVERAGE NEWS/ — On Saturday, July 9, 2016 Black Dirt Distillery will host its 2nd Annual Straight Up New York craft spirits festival, from 12pm-5pm. The event will take place at Warwick Valley Winery & Black Dirt Distillery (114 Little York Rd. Warwick, NY 10990), located in the heart of Hudson Valley.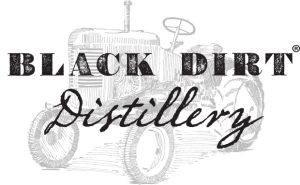 Tickets to participate are $40.00 and can be purchased at: www.blackdirtdistillery.comAdmission for designated drivers is $15.00. Transportation from NYC and general admission is $90.
Straight Up New York features nearly two-dozen of the state's leading craft spirits producers, who are coming together to celebrate the New York craft spirits industry. Gourmet food and spirits will be available for tastings and purchase, as well as tours of Black Dirt Distillery. Attendees can enjoy live music while getting the opportunity to meet the pioneers shaping the beverage landscape with their unique brands. In addition to the expansive list of local distilleries; farmers, authors, musicians and chefs will fill this tented event a top the scenic orchards of Warwick Valley Winery. Tractor rides with picturesque views will be offered exclusively to those joining Straight Up New York; participants will receive a souvenir "Straight Up New York Rocks" glass.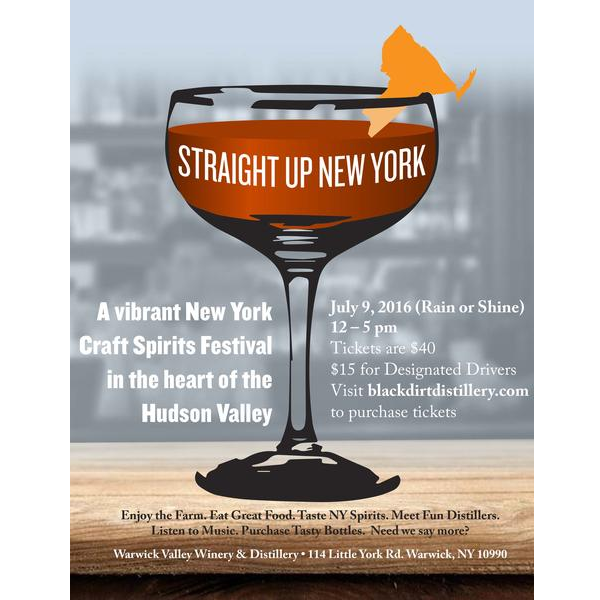 Craft spirit distillers in attendance include: Albany Distilling Company, Atsby Vermouth, Barrows Intense, Black Button, Black Dirt Distillery, Brooklyn Gin, Copper Sea, Denning's Point Distillery, Finger Lakes Distillery, Greenhook Ginsmiths, Harvest Spirits, Hillrock Estate Distillery, Lockhouse Distillery, Long Island Spirits, New York Distilling Company, Orange County Distillery, Orchard Hill, Port Morris Distillery, Prohibition Distillery, Taconic Distillery, Tirado, Tuthilltown Spirits, Van Brunt Stillhouse, 5Spoke Creamery, Black Sheep Cheese Farm and many more!
Contact-Details: Heather Dolland/ 600 3rd Ave, 2nd Floor New York, NY 10016/646.460.1679/heather@allthetastesofnewyork.com www.allthetastesofnewyork.com