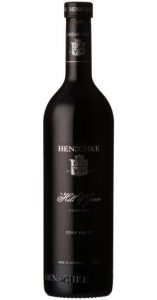 HELSINKI, 12-Dec-2018 — /EPR FOOD & BEVERAGE NEWS/ — BWW-The Best Wine of the World-competition is by far the toughest wine competition on this planet. Unlike any other industry competition, only 1% of the wines involved will be awarded.
The BWW competition was held in the world's largest wine information service – tastingbook.com. 18,477 wines received in total 2,354,989 votes from 416,000 wine professionals and wine lovers from 116 countries during the three months voting period.
After the voting period, only 100 most voted wines in six different categories remained in the Finals, organized in January 2019. The six main categories included red wine, white wine, rose wine, sparkling wine, fortified wine, champagne and Wine Critic.
In BWW Competition 2018, the Best Wine Critic of the World -title was awarded to Jancis Robinson MW.
"I feel extremely honoured to have been recognised by so many wine professionals around the world, particularly when the competition is so extremely strong. And I'm thrilled to see that my JancisRobinson.com colleague Julia Harding MW is also highly valued. I think all of us who write about wine know that, however enviable our work seems, it is increasingly demanding, even if always rewarding. Here's to wine! And of course, to the organisers of this poll." Jancis Robinson MW
TOP 20 Best Wine Critics of the World are:
1. Jancis Robinson MW
2. Jeannie Cho Lee MW
3. James Suckling
4. Antonio Galloni
5. Neal Martin
6. Michel Bettane
7. Allen Meadows
8. Lisa Perrotti-Brown MW
9. Tim Atkin MW
10. Richard Juhlin
11. Andrew Caillard MW
12. Eric Asimov
13. Julia Harding MW
14. Markus Del Monego MW
15. René Gabriel
16. Jeff Leve
17. José Peñin
18. Christer Byklum
19. Jeremy Oliver
20. Robert Parker
Most voted wines of the main categories are:
Most voted Red Wine of the World: Winner: Hill of Grace 2013, Henschke, Australia
Most voted White Wine of the World: Winner: Montrachet 2009, Ramonet, France
Most voted Champagne of the World: Winner: Dom Pérignon 2008, France
Most voted Sparkling Wine of the World: Winner: Original Sparkling Shiraz Seppelt, Australia
Most voted Fortified Wine of the World: Winner: Graham's Vintage Port 2016, Portugal
Most voted Rosé Wine of the World: Winner: Boat Shed Nebbiolo Rosé, Longview, Australia
Most voted Sweet Wine of the World: Winner: Château d' Yquem 2011, France
The TOP 50 Wine Critics and 1000 Most voted wines -lists can be found at www.tastingbook.com
SOURCE: EuropaWire