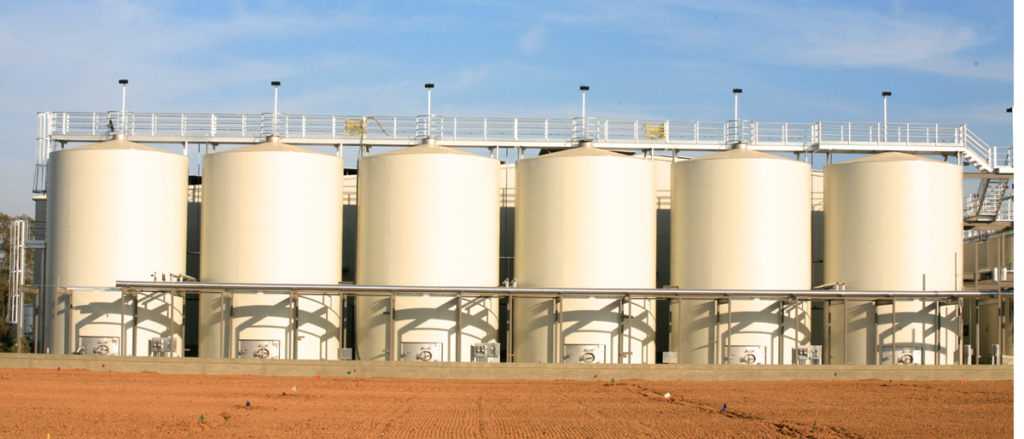 VILLATOBAS, Spain, 13-Nov-2023 — /EPR FOOD & BEVERAGE NEWS/ — BevZero, a leading name for innovation in the beverage industry, is proud to announce the addition of its highly sophisticated energy saving Tank Insulation system in Europe, under the name "BevClad". With a commitment to energy efficiency, sustainability, and superior thermal protection, BevClad's entry into the European market marks a significant milestone in the region's tank insulation sector. 
This proven tank insulation system has been recognized as the go-to technology in the US wine industry, saving millions of dollars for its clients. As companies across Europe continue to prioritize energy conservation and environmental responsibility this is the right time to introduce BevClad's Tank Insulation system to help them align with those efforts, reducing energy costs while maintaining stable tank temperatures.
Key benefits of BevClad's Tank Insulation Services include:
Unparalleled Energy Efficiency: BevClad's advanced insulation system stabilizes internal tank temperature, leading to substantial energy savings up to 96%.
Improve product quality: Maintains tank temperature even in hot climates, making techniques such as cold stabilization much easier.
Environmental Sustainability: With a focus on sustainability, BevClad's insulation system helps lower carbon footprints by minimizing energy consumption and reducing greenhouse gas emissions. Additionally, it is 100% recyclable if ever removed or replaced, and free of ozone-depleting CFC or HCFC's.
Durable and resistant to the Environment: BevClad's insulation system is resistant to water and does not readily absorb moisture from the environment. There is no cracking or flaking, or application mess. Easily cleaned and maintained.
Customized Solutions: The BevClad insulation system comes in several colors to meet the specific needs of each client.
Proven Expertise: With a track record of successful projects across the USA, BevClad brings a wealth of knowledge and experience to European businesses.
"We are excited to bring BevClad's Tank Insulation system to Europe," said Jerome Eckert-Nathan, President & CEO of BevZero. "Our mission is to provide our clients with the highest level of insulation technology, helping them achieve their energy efficiency and sustainability goals while enhancing their operational performance."
BevClad's expansion into the European market is driven by the company's commitment to meeting the growing demand for advanced insulation solutions across the beverage industry.
For more information about BevClad view our Tank Insulation page on our website, or contact us at info@bevzero.com.
About BevZero
Over the last 30 years, BevZero has established itself as a global leader in beverage services, equipment, and innovative solutions, offering its expertise, products, services, proprietary dealcoholization processes and equipment to companies worldwide. BevZero has facilities in Santa Rosa California, Villatobas Spain and Wellington South Africa.
For winery facilities in Europe looking to improve the efficiency and quality of their products, BevZero's Equipment offerings include tank cladding, tank mixers, and dealcoholization plants. Our tank cladding is the industry's most sophisticated and leading insulation system which delivers up to 96.5% reduction in power usage. With its unique impeller design, Vinfoil tank mixers improve winemaking processes, save energy and labor costs and offer remote monitoring capabilities. BevZero offers vacuum distillation plants for dealcoholization which provide superior alcohol removal capabilities down to <0.5% – 0.02% abv.
For more information about BevZero, visit the BevZero website and social media channels (Instagram, LinkedIn).
SOURCE: EuropaWire