Popular cookie brand now available in Canada's London Drugs and online through Natura Market
LOS ANGELES, CA, 2020-Sep-9 — /EPR FOOD & BEVERAGE NEWS/ — Maxine's Heavenly, a Los Angeles-based company that makes decadent cookies for the sugar-conscious consumer, is now available in Canada both through retail at London Drugs and online through Natura Market.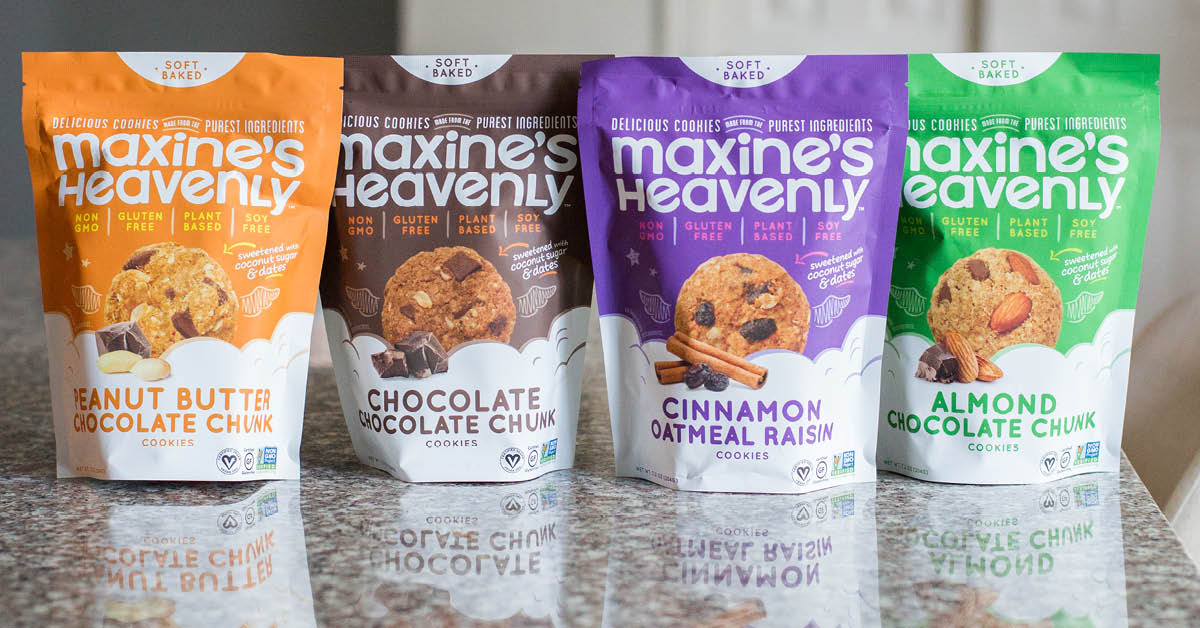 This jump across the border comes on the heels of rapid growth into other significant US natural, specialty, and conventional chains, including two new Whole Foods Market regions, Ralph's By Kroger, and Lucky/Save Mart.
"We've always been amazed at how many inbound inquiries we get from Canadian residents looking to purchase our products in their hometowns, so we're excited to finally be able to point them to these new options." said CEO Robert Petrarca. "London Drugs is an iconic and beloved retailer and we are thrilled to have our first on shelf placements at their stores. We are also honored to see our products among some of the finest products in Natural Foods on Natura's fantastically curated e-commerce platform."
Maxine's Heavenly contributes its success to the relevancy of their brand promise to consumers: decadent and delicious cookies that are made with better-for-you ingredients that serve a variety of dietary needs, including plant-based (vegan), gluten-free and sugar conscious.
This is particularly relevant to the rapidly growing segment of Canadian consumers looking to incorporate more plant based foods into their diets. Several vegan publications, including Live Kindly and the Beet.com cite a 113% spike in plant-based and vegan related searches in Canada, making it potentially one of the fastest growing markets for plant-based living.
About Maxine's Heavenly:
Maxine's Heavenly homemade style, soft-baked cookies are mom's recipe made so-much-better-for-you. Made for more to enjoy, Maxine's Heavenly cookies are certified Gluten-Free, Vegan, Kosher,
Non-GMO, and naturally sweetened with coconut sugar and dates. Maxine's Heavenly cookies was voted Best Snack of 2018
in Health Magazine. Learn more at maxinesheavenly.com.
Media contact:
Rachel B. Carmichael
Maxine's Heavenly
424-261-7625
rachel@maxinesheavenly.com
Logo: