Rapidly growing cookie company adds a third Whole Foods region
LOS ANGELES, CA, 2020-Aug-05 — /EPR FOOD & BEVERAGE NEWS/ — Maxine's Heavenly, a Los Angeles-based company that makes decadent but better-for-you cookies for the sugar conscious consumer, is now available in all Whole Foods Market locations in the Southwest region.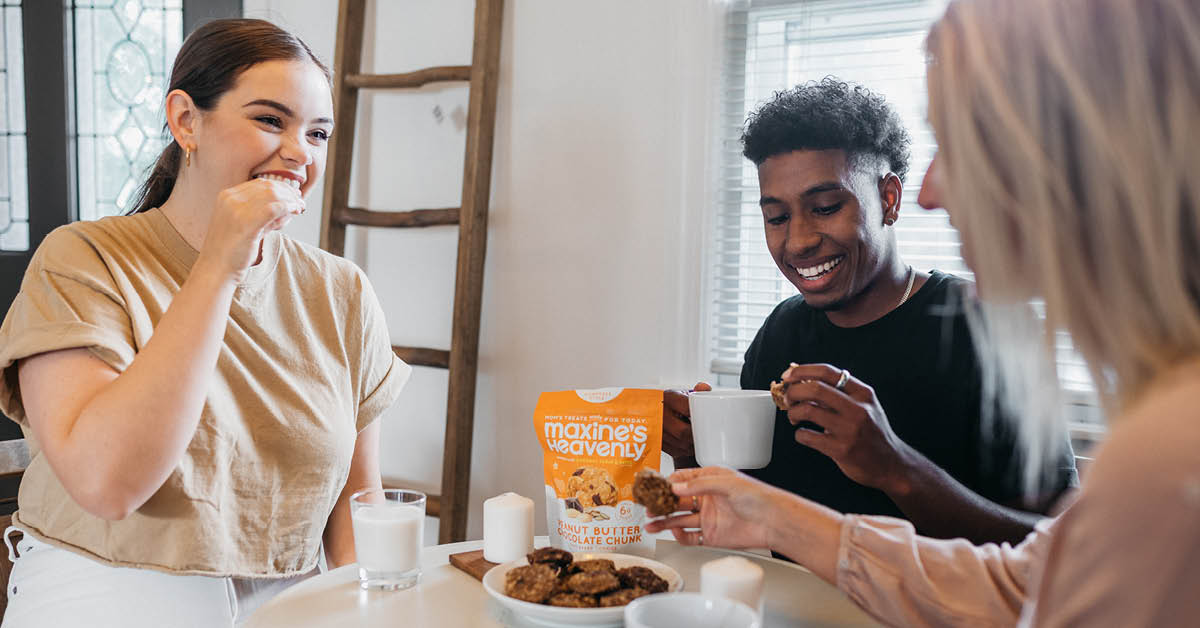 The expansion comes on the heels of recent growth into the Northern California Whole Foods region. Maxine's partnership with Whole Foods initially began in 2018 through the local foraging program that saw an introduction into 10 stores. After much focus on building a strong consumer following, the brand was expanded to the full Southern Pacific region. The success of this region has instigated the further expansion into multiple additional regions.
"Whole Foods Market will always remain the dream account for emerging brands in the natural space, " said CEO Robert Petrarca. "We've continued to be in awe of the attention and guidance the Whole Foods team has given our brand. We know our success is directly linked to the support we see from the Regional and Global teams and we admire the endless commitment they have to providing a platform for growing brands to reach receptive consumers."
Maxine's Heavenly contributes its success to the relevancy of their brand promise to consumers: decadent and delicious cookies that are made with better-for-you ingredients that serve a variety of dietary needs. No other cookie on the shelf can claim all of these unique qualities in one product:
Homemade taste inspired by Maxine's original decadent recipe from the 1950's.
Naturally sweetened with coconut sugar and dates for an unrefined, low sugar, and low glycemic cookie.
Made for more to enjoy – all flavors are certified gluten free, vegan, kosher, and non-GMO.
Whole Foods Market Southwest will carry three Maxine's Heavenly SKUS: Peanut Butter Chocolate Chunk, Almond Chocolate Chunk, and Chocolate Chocolate Chunk.
About Maxine's Heavenly: Maxine's Heavenly homemade style, soft-baked cookies are mom's recipe made so-much-better-for-you. Made for more to enjoy, Maxine's Heavenly cookies are certified Gluten-Free, Vegan, Kosher, Non-GMO, and naturally sweetened with coconut sugar and dates. Maxine's Heavenly cookies was voted Best Snack of 2018 in Health Magazine. Learn more at maxinesheavenly.com.
Media contact:
Rachel B. Carmichael
Maxine's Heavenly
424-261-7625
rachel@maxinesheavenly.com
Logo:

###