Sugar conscious cookie brand expands its presence in California
Los Angeles, CA, 2020-Jun-2 — /EPR FOOD & BEVERAGE NEWS/ — Maxine's Heavenly, a Los Angeles-based company that makes decadent but better-for-you cookies for the sugar conscious consumer, added Ralph's By Kroger and Lucky/Save Mart to the rapidly growing list of stores that carry their brand.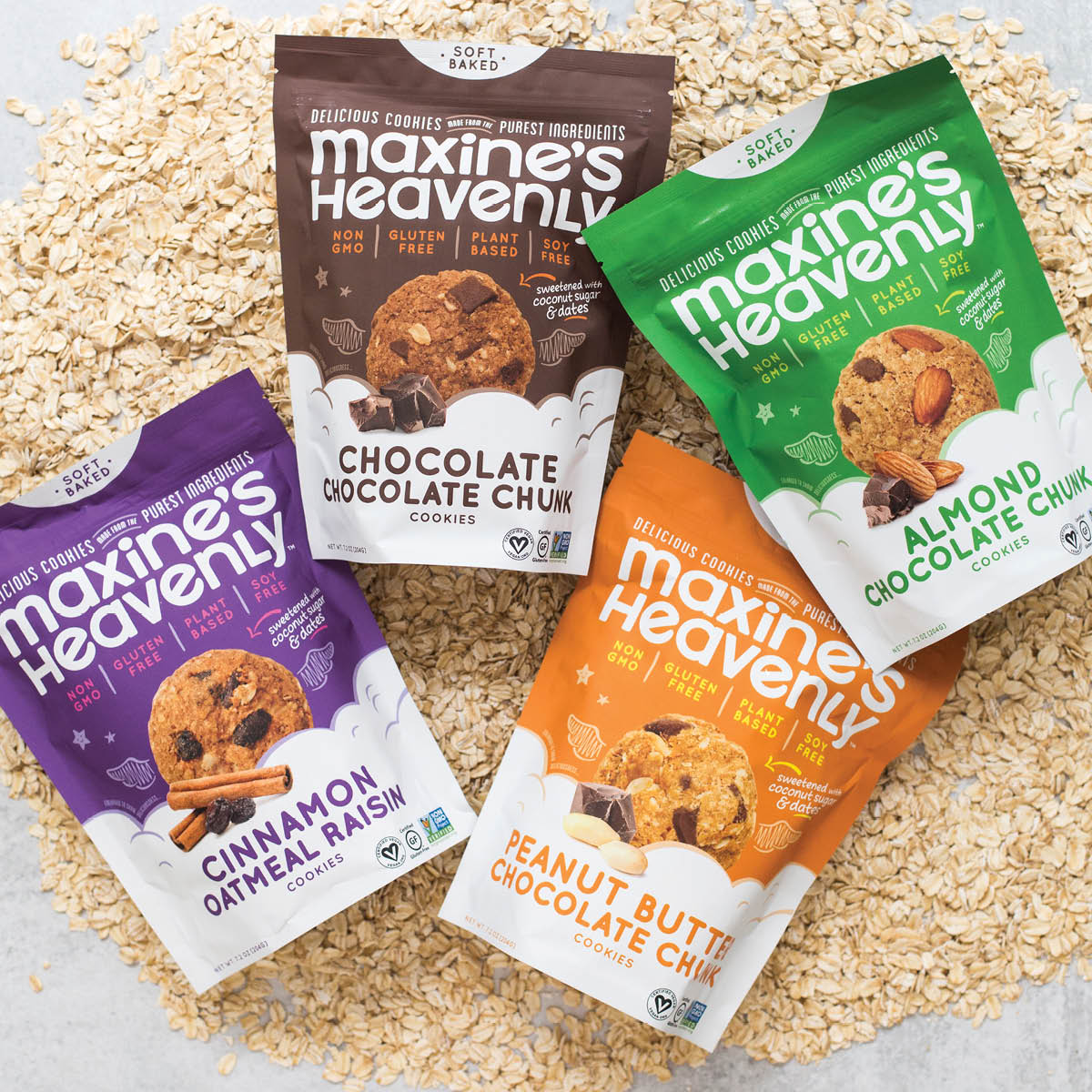 With the addition of these key regional retailers, Maxine's Heavenly continues its deeper dive into the California markets. Maxine's Heavenly cookies can be found in 115 Ralph's locations across Southern California and over 100 Lucky/Save Mart locations (Gluten Free modular) in Northern California.
"We've always known the Maxine's Heavenly brand had great potential beyond the natural and specialty stores with which we built our foundation. Ralph's and Lucky/Save Mart are perfect
retail partners to extend our availability to conventional retailers on our quest to make our so-much-better-for-you products more widely available to all consumers," said Robert Petrarca,
CEO of Maxine's Heavenly. "We know that a vast majority of American consumers are looking for sugar conscious treats that taste outstanding and we're glad these partnerships help us to
reach more and more of them."
Consumers can find locations for these and other retailers using the store locator on the Maxine's Heavenly website: https://maxinesheavenly.com/pages/store-locator.
About Maxine's Heavenly
Maxine's Heavenly homemade style, soft-baked cookies are mom's
treats, made for today. They are half the sugar, sweetened naturally with coconut sugar and dates, and the first ingredient is oats. Made for more to enjoy, Maxine's Heavenly cookies are certified gluten-free, vegan, kosher, and non-GMO. Maxine's Heavenly was voted Best Snack of 2018 in Health Magazine. Learn more at maxinesheavenly.com.
###
Media contact:
Rachel B. Carmichael
Maxine's Heavenly
424-261-7625
rachel@maxinesheavenly.com