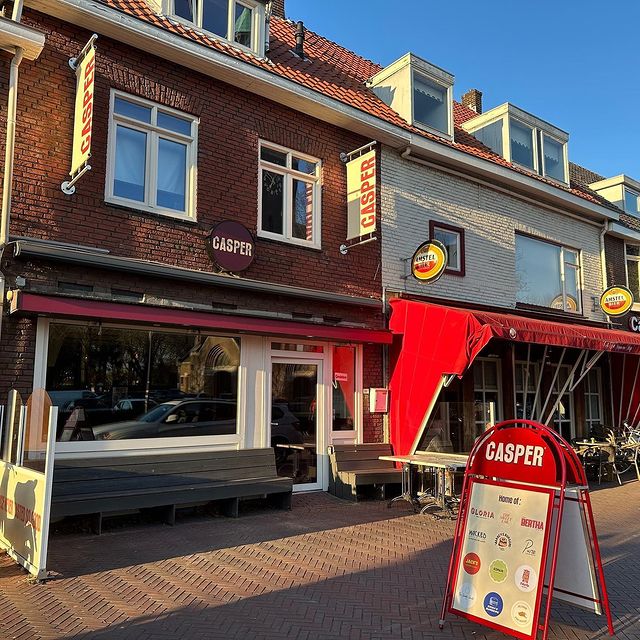 GHENT, 14-Mar-2023 — /EuropaWire/ — Franklin Junction partners with Casper, a modern day food hall offering 100% virtual orders for takeout and delivery, to expand iconic American restaurant brands to Benelux and France. Franklin Junction founder, Rishi Nigam, and Casper founder, Matthias Laga, presented their expansion plans at the recent International Ghost Kitchen Conference in Amsterdam, Netherlands.
Franklin Junction has been named to Fast Company's prestigious annual list of the World's Most Innovative Companies for 2023 as they continue to deliver innovative technology solutions for restaurants in the US and now abroad. Leading the way with their proprietary Host Kitchen® model, Franklin Junction has grown into a full suite of solution services to empower restaurant success in the digital age. In 2022, Franklin Junction introduced its AI-powered digital food hall that allows consumers to order food and earn loyalty from multiple concepts in a single transaction and delivery.
"As industry leaders driving the growth of American restaurant brands in new markets, we have received a tremendous amount of interest to expand to the European market for a few years now," shares Franklin Junction CEO Rishi Nigam. "After getting to know Matthias and the entire Casper team over the past year, we have full confidence that they are a trusted partner to expand globally with and we're thrilled to bring iconic American fare to new diners across Europe."
Casper launched in Ghent, Belgium and raised €5 million for their Series A in 2022 with the objective of creating a hybrid restaurant and food hall model where customers can walk-in to place orders for takeout or order through digital channels for delivery. In just a short time, Casper has expanded to over 10 locations in Belgium, the Netherlands, and France, with an expansion goal of 50 kitchens by 2024.
"We're very excited to partner with Franklin Junction and begin by introducing Nathan's Famous' authentic New York flavors to our European customers in the coming weeks," states Matthias Laga, Co-founder and CEO of Casper. "Franklin Junction uniquely understands restaurants, multi-concept food halls, and restaurant eCommerce and their proprietary processes are extremely virtuous for all stakeholders."
ABOUT FRANKLIN JUNCTION
Franklin Junction is reinventing restaurant eCommerce with a sustainable, profitable approach to digital growth. We offer the first end-to-end platform, unifying eCommerce technology and managed services, so restaurants can win in the digital age. Led by a team of seasoned leaders in restaurant operations, machine learning, and digital marketing, our suite of services includes proprietary technology deployments, third-party governance, omni-channel strategy definition, and full-service eCommerce management. Originators of the Host Kitchen® model for take-out/delivery expansion, Franklin Junction has empowered restaurant operations worldwide to achieve sustained profitable growth with fewer headaches and wasted resources.
ABOUT CASPER
Casper was founded in March 2020 by Matthias Laga (1986), Zhong Xu (1985), CEO/co-founder Deliverect and Peter Van Praet (1988), CEO/founder Bavet. Casper is a hybrid delivery and take out-only restaurant (a so-called ghost kitchen or dark kitchen) that sells 10 quality virtual brands for different tastes – reasonably priced and sustainably packaged. The chain of hybrid kitchens is currently active in Ghent, Antwerp, Leuven, Brussels, Liège and Bruges, and partners with the marketplaces Just Eat Takeaway, Deliveroo and UberEats to deliver their delicious food. As of Q3, Casper will also be present in multiple locations in the Netherlands (The Hague, Rotterdam, Eindhoven, Utrecht) and France (Lille). Luxembourg will follow in Q4. By Q2, 2024 Casper plans to operate out of 50 international locations.
SOURCE: EuropaWire