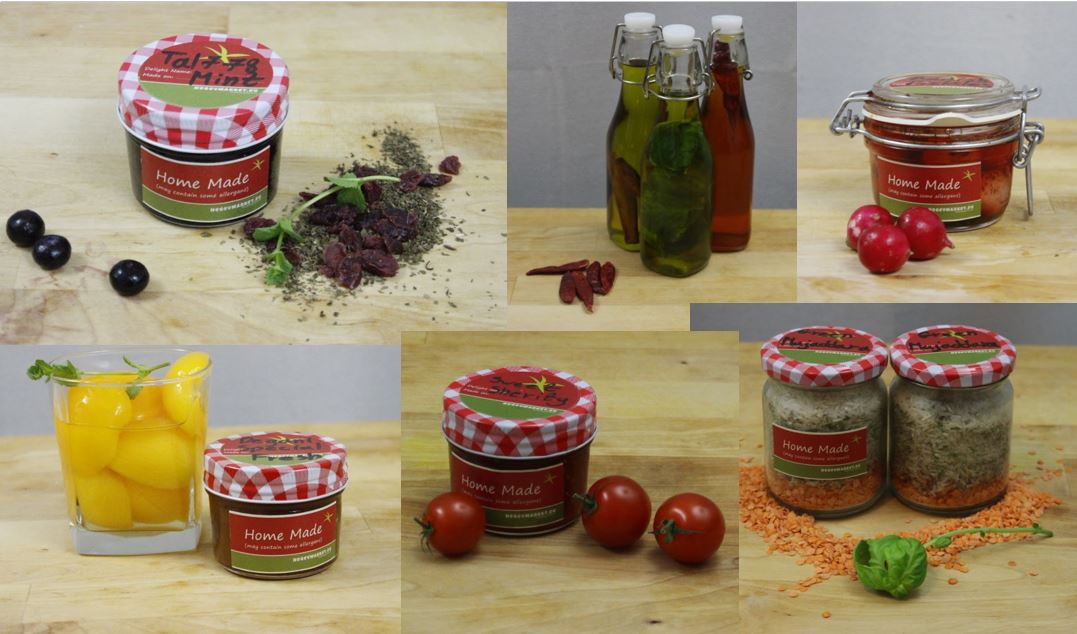 Yummy yet Sassy jam meets Bedouin tradition in European cuisine
NegevMarket.eu is a Jewish-Bedouin partnership bringing Europe, homemade flavors from Israel as well as original Bedouin products
NegevMarket is also offering a new culinary concept of boutique jams (based on wine and liqueur) with several combinations of fruit and spicy flavors
NegevMarket is a partnership between three entrepreneurs: NegevMarket LTD, the Negev19 Group and the New Dawn in the Negev association (NGO)
The partnership operates a special website that allows to make direct orders from all over Europe and Israel, of 'Foodie Packs' containing all the boutique jams as well as complementary products
LONDON, 17-Aug-2020 — /EPR FOOD & BEVERAGE/ — The Foodie Packs include special and sassy jams such as: cherry tomatoes in white port and cinnamon (Sweet Sherity), garlic, rum and basil (Ramon19 Spice), chili, port ruby and figs (Hot Osnat), apricots in brandy with ginger and chili (Degani Special Hot) and more.
NegevMarket.eu also markets a line of alcohol free (according to Bedouin tradition) products In separate packages, containing Bedouin-inspired spice blends, tahini spreads, spiced olive oil, complementary products and also original Bedouin hand embroidery.
The NegevMarket.eu online store markets its unique products such as chef upgrades in a jar, allowing the customer to "just add to the dish of your choice or sandwich". Says Anat Avissar Koren, director of Negev Market LTD. According to Avissar Koren, NegevMarket "offers jams, syrups, fruit delicacies as well as seasoning mixes and traditional rice dishes adapted to European cuisine. The products are marketed directly to customers all over Europe and are also shipped to Israel." It is a chef's delight, ready in your home."
The price range on the webstore starting from 18 EUR for foodie pack for 2 diners, 36 EUR for foodie pack for 4 diners and 70 EUR for foodie pack for 8 diners. All foodie packs are meant to upgrade any dish. Are easy to use as just adding to a dish of fish, chicken, beef, antipasti, or to put in a sandwich, and also be served to guests with the original hosting pack.
All products are vegan, without additional flavorings or artificial sweeteners. The products are sold over the website using the made per order model, shipped directly to the customer's home without the need for warehouses or refrigeration since the packages are closed and include dry products that are marketed directly to the consumer. This marketing method is in line with European regulation and the entire site is compliant with the strict EU rules.
SOURCE: EuropaWire